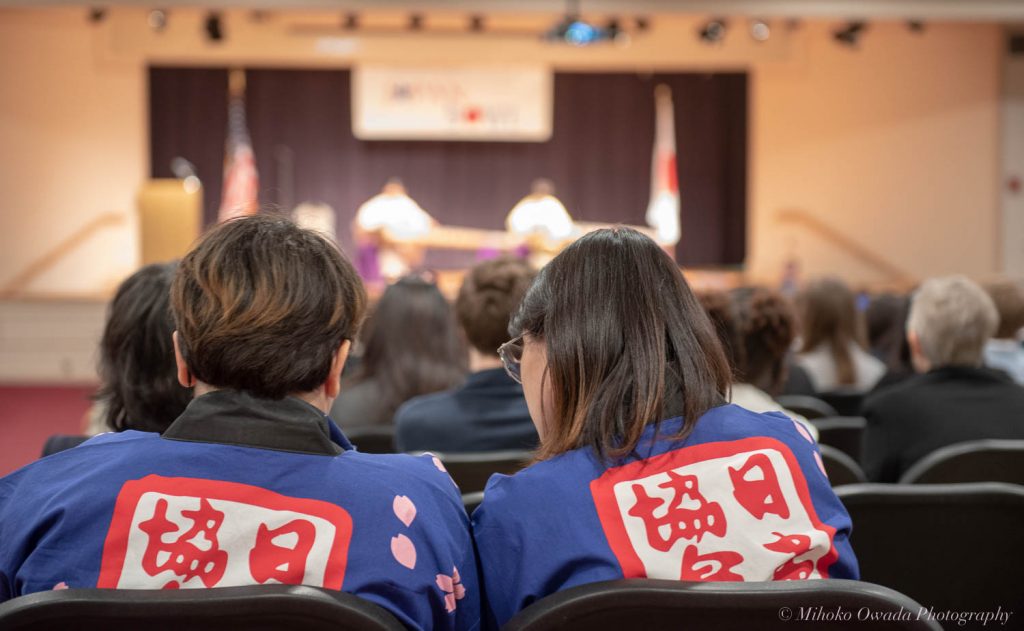 The Japan Bowl team is looking for enthusiastic volunteers interested in working behind the scenes to make the National Japan Bowl a success. Our valued volunteers work alongside the Japan Bowl Staff throughout the competition and may be asked to help with everything from room set-up and day-of check-in, to competition room monitoring and logistical support. You do not have to be a Japan Bowl Alumni, nor do you have to be fluent in Japanese. We love having alumni back to work with us just as much as we love bringing new people closer to the competition.
Volunteers will receive a Japan Bowl t-shirt and meals during the competition.
If you are interested in volunteering, click the button to find the form and send any questions to japanbowl@jaswdc.org.